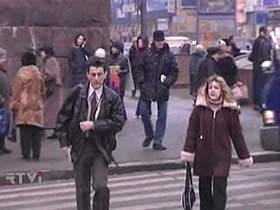 At least 500 thousand Russians were laid off in November, the Kommersant newspaper reports, citing labor market data from the Ministry of Public Health and Social Development. Experts interviewed by the newspaper predicted that unemployment could rise from 6.1 to 7 percent by the end of the year.
According to the official data from the Ministry and Rostrud (the Federal Labor and Employment Service) the number of people registered as unemployed rose by 15.8 percent from the previous year, from 1.203 to 1.498 million.
Nearly 200 companies have also revealed plans to shorten their work hours or send employees on mandatory leave.
Yet the data may not show the full scale of layoffs.
"Not all organizations present this information," a statement by Ministry of Public Health explained, "and this is especially characteristic for small businesses."
Only a share of businesses officially report layoffs to the Ministry, and some companies have gone to great lengths to make fired workers look like "voluntary resignations.". Finally, not all laid-off workers register at the unemployment office, making their situation impossible to track.
According to Kommersant's estimates, which account for unreported layoffs, the actual job loss rate may have been as high as 800 thousand in November. The corresponding number of total unemployed workers may exceed 5 million.