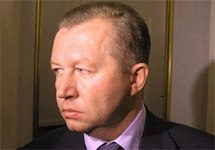 Moscow has refused to extradite a former Ukrainian security chief, sought by Kiev in connection with the 2004 poisoning of Ukrainian president Viktor Yushchenko.
The press-service of Russia's Prosecutor-General's Office reported that Wolodymyr Satsiuk, or Vladimir Satsyuk, has Russian citizenship, and therefore cannot be extradited.
According to the Podrobnosti internet-newspaper, the Ukrainian office of Interpol was not aware that Satsyuk had been re-nationalized in Russia. "As of today, we did not receive any such information," said Vasiliy Nevolya, a senior figure in the National Interpol office.
Satsyuk, a former deputy-head of the Ukrainian security service, is also facing charges of forgery and abuse of office, and an extradition request was sent in April 2008.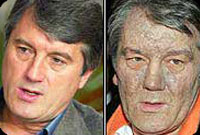 Victor Yushchenko fell extremely ill in September 2004, shortly after a reception and dinner with security officials. Yushchenko, then an independent presidential candidate, suffered a number of symptoms, ranging from acute pancreatitis to facial nerve paralysis, and became heavily disfigured. Doctors later confirmed that he was poisoned with dioxin, likely administered orally.
Satsyuk is one of a number of Ukrainian officials sought in line with the poisoning investigation. Many of them are believed to have fled to Russia.