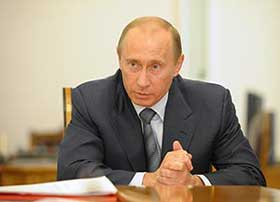 Prime Minister Vladimir Putin has slashed the number of foreign non-profit organizations eligible for tax benefits on grants. As the Kommersant newspaper reports, a list of 101 privately-funded organizations has been whittled down to only 12 groups. The resolution may mean fewer grants and programs in Russia, and may force some organizations to close their offices entirely.
Pyotr Gorbunenko, the Managing Director of WWF Russia, explained tо Gazeta.ru (RUS) that groups will now have to pay a steep tax on foreign funding given as grants.
"The profit tax in such cases in Russia is 24%," he said. "Parent organizations will have to stop financing their Russian offices because they are not permitted to contribute to foreign countries' budgets. Their grants come to Russia minus taxes, which are paid in the country of their parent companies' registration."
Representatives of the affected funds said the move may spark further attack against Western NGOs, an allegation denied by Putin's press-secretary, Dmitry Peskov. NGOs in Russia say they are already hobbled by a 2005 law requiring onerous reporting and registration practices.
Some of the better-known groups affected by the decree include the Ford Foundation, the Charity Aid Foundation, the Eurasia Fund, the World Wildlife Fund, the Red Cross, and the International Fund for Animal Welfare. It appears that the funds kept on the list have ties to the government and state structures.
The decree is set to take effect on January 1st, 2009. Peskov told Kommersant that "a timely overhaul of the list will allow organizations to take account of the novelties when planning their further work."