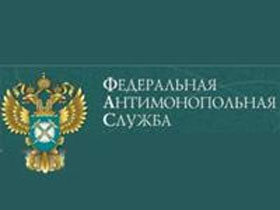 Major threats to competition in Russia's economy include state corporations, monopolies, and the clout exerted by major businesses. These are the findings of a new report from Russia's Federal Anti-Monopoly Service (FAS), the Vedomosti newspaper reports on June 27th.
The FAS report, titled "On Competition in Russia," will be presented to the Government and Prime Minister Vladimir Putin. While the report finds that competition is becoming marginally better in the country, it also discusses a number of alarming trends. For one, Russia's largest companies have "hypertrophied," or grown exponentially larger in recent years. According to official figures, 52 companies and businesses controlled 10% of GDP in 2003, while the number in 2006 was only 11.
The Anti-Monopoly Service lists the petroleum, air transportation, communications, electric power and mechanical engineering industries as some of the most problematic in terms of competition.
State corporations are especially problematic for competition because they are responsible for performing certain functions of the state. Thus, state corporations may distribute money from the federal budget, or take part in setting federal economic policies. Meanwhile, the corporations have notorious bureaucracies and lack of transparency, and do not share profits or dividends with the state.
A number of state corporations have been created in Russia in recent memory. Some of the largest include the Agency for Deposit Insurance, the Development Bank, Olimpstroy (responsible for organizing the Winter 2014 Olympics), Rosnanotekh (responsible for developing nanotechnologies), Rostekhnologii (responsible for modernizing Russian industry), and Rosatom (responsible for the nuclear sector).