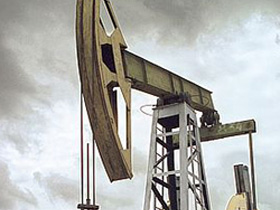 Moscow, May 5 2008:
Russian President Vladimir Putin has signed a law that puts caps on foreign ownership of companies in dozens of Russian industries, Reuters reports, citing the Kremlin press-agency.
The legislation first passed the State Duma, Russia's lower house on April 2nd. It was adopted by the Federation Council, the upper house, on April 16th.
The new law has defined 42 sectors of the economy as "strategic," and will require foreign investors to obtain permission from a government commission if they wish to obtain a certain stake of a Russian company. A foreign individual or firm will need approval before becoming a majority (over 50%) shareholder in most of the sectors. In companies that are involved in areas important for national defense, such as federally important mineral resources (including oil fields or other valuable subsoil resources), permission will be needed if more than a 10% share is desired.
Foreign governments wishing to invest in any of the industries face even stricter oversight, and need approval before obtaining more than a 25% share in any sector, or more than 5% in a sector using federally important resources.
Some investors are concerned about the new rules, and what they see as a re-nationalization of energy and mineral resources under Putin. Notably, Gazprom, Russia's natural gas monopoly, has been accused of pressuring foreign investors into giving up majority shares in major development projects.
In total, 42 industries have been termed "strategic," including mining, fishing, television and radio broadcasting, publishing and typesetting production, the manufacture of metals and alloys used in armaments and military technology, space technology, the production and testing of aviation technology, and the nuclear industry. Companies that hold a dominant position in providing internet and telephone service are also included.
In order to receive permission, foreign investors will need to file an application with a new commission comprised of officials from the government and security organs. Russia's Federal Security Service (FSB) will then decide whether the ownership poses a threat to national security and will investigate the entities involved. The whole process is expected to take from 90 to 180 days.
Read the full details of the new law from the Prime-Tass News Agency (RUS).