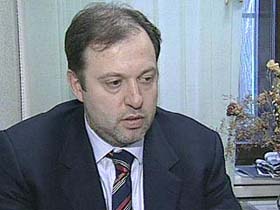 Russia's Ministry of Natural Resources may soon pay citizens that report ecological violations. As the Kommersant newspaper reported, the environmental agency's latest project would hand a share of any fines levied to the informants that discovered those crimes. The gratification isn't instant, however, and eager citizens will have to wait until the environmental damage has been proven in a courtroom to collect their bounty.
The Ministry published an official announcement on March 27th, proposing "to pay a reward to the public for information about ecological crimes." "We need to encourage the citizens, so that they report on ecological crimes and industrial accidents to the Federal Service for Supervision of Natural Resource Usage [the environmental monitoring arm of the Ministry]. The amounts of the rewards must be as high as possible," the document says.
According to Oleg Mitvol, the head of the service, the organization does not have enough of its own inspectors. The general public, meanwhile, is afraid to leave their names and addresses with a government agency, and this results in a delayed response to environmental issues, Mitvol said.
Human rights activists have criticized the Ministry's idea, noting that "snitching" should not be encouraged.
Kommersant reminds readers that a similar system existed in the Soviet Union, where student brigades battled against poachers. Once the violation was taken to court and a fine collected, the students received 25 percent of the takings. An identical system of rewards for information on poachers has existed in the United States since the 1970s.