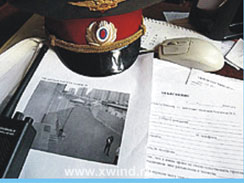 On March 20th, a regional investigative committee raided the offices of the Fund for the Support of Tolerance in Nizhny Novgorod, Russia's fourth largest city. Oksana Chelysheva, the group's director, told the Sobkor®ru news agency that all the office computers were taken by police, and that the building was sealed until further notice.
The Fund is a well-known non-governmental organization dedicated to cross-cultural understanding and human rights. In October 2007, the group joined with Human Rights Watch to host an international forum in honor of slain journalist Anna Politkovskaya. Currently, the Fund was working with the Russian-Chechen Friendship Society on competing a program on international jurisdiction for evaluating the armed conflict in the breakaway region of Chechnya. The group has been critical of abuses during the conflict.
A total of six system blocks and two notebook computers have been taken. One of the group's employees, Stanislav Dmitrievsky, told press that his cell phone was seized. Law enforcement agents told him that the search was connected with an extremism investigation of The Other Russia coalition, although he believes the raid may be connected with a book on political prisoners the group is involved in publishing. In recent months, critics have charged that anti-extremist legislation has been mis-used to target critics of the Kremlin.
Homes of Other Russia activists living in the city have also been searched. Maksim Baganov, a member of the National Bolshevik Party, told reporters that computer disks and photographs have been taken from his apartment. His identity document has also been confiscated.
Authorities have interfered with the work of the Fund for the Support of Tolerance on prior occasions. Most recently, the group was the target of a criminal case for alleged use of pirated software.