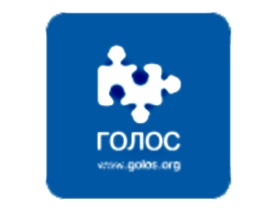 The Golos Association, a Russian NGO dedicated to protecting voter rights, has documented a series of violations taking place during the March 2nd presidential election.
As the Sobkor®ru news agency reports, Golos has taken hundreds of phone calls on its elections hotlines. The organization has received 199 calls describing transgressions of voting procedure, 72 reports of pressure on voters, 39 of falsified of documents, 28 reports of voter bribery, 17 of unlawful campaigning, 23 of misuse of administrative resources, 68 on the violation of rights of electoral monitors and representatives of the mass-media, and 2 vote counting violations.
As Golos expert Lilia Shibanova told press, "the most serious danger" at this election was misuse of administrative resource. According to Shibanova, the group has evidence that there are grave violations taking place across Russia. She noted several: individuals ferried by bus from polling station to polling station, voting under pressure from municipal authorities and representatives of the administration, and artificially inflating turnout by voting from home, wherein electoral officials walked door to door with ballots.