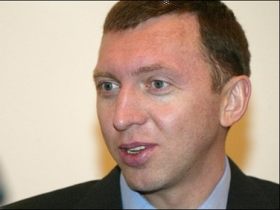 As President Vladimir Putin prepares to step down in March, Russian analysts are busy discussing the results of Putin's eight years in office. One of the most striking aspects of the president's legacy may be the proliferation of the super-rich.
A new report from the Russian weekly Finans Magazine counts 101 billionaires (measured in US dollars) who have residence in Russia. A 2002 count by Forbes Magazine, early in Putin's presidency, put that number at 7. Russia is now second only to the United States for the total number of billionaires.
The increase comes in light of Putin's frequent public scape-goating of the "oligarchs," a group that rose to rapid wealth under Boris Yeltsin in the 1990s. While some of the original oligarchs have been exiled or imprisoned, today's 500 richest Russians are worth some $715 billion, or over half of Russia's GDP. The latest list of billionaires contains twelve members of parliament, mostly of the pro-Putin United Russia party, and just one woman.
According to Finans, Oleg Deripaska, valued at some $40 billion, is first on the list, having nearly doubled his worth in the past year. Deripaska, 40, who has vast holdings across the metal, automobile and construction industries, is followed by Roman Abramovich, a former partner. Abramovich, 41, is well known for his lavish tastes and ownership of the Chelsea football club, and now holds a fortune of some $23 billion.
Putin himself does not appear on the Finans list, although a recent report from Stanislav Belkovsky, a political analyst, speculated that he has amassed a net worth of some $40bln while in office. Putin, in turn, called the allegation "detritus excavated from someone's nostril and smeared across bits of paper" (source).
View the complete list of billionaires. (Russian)