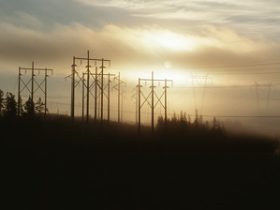 Makhachkala, January 12:
Thousands have taken to the streets of the Dagestani capital, as widespread power outages continued across the region. As the Kavkazsky Uzel (Caucasian Knot) Information Agency reported, demonstrators blocked traffic in the city center, and built barricades, even as temperatures reached negative 15 degrees Celsius.
Participants told reporters that they are preparing an appeal to President Vladimir Putin, and are calling for the retirement of both the city and regional leadership. Makhachkala's mayor, Said Amirov, accused city residents of political provocation.
Russia's Ministry of Emergency Situations has stepped in with an urgent warning of possible failures in the public utility systems of Dagestan, as well as the electrical grid. Frequent power cuts have shaken the region since late December.
On January 13th, the agency's regional head, Murtuzali Gadzhiev, announced the launch of a formal investigation into the recurrent outages, RIA Novosti reported.
According to Dagestan's Deputy Prime Minister, Rizvan Gazimagomedov, Makhachkala suffers up to eight failures in its electrical network each day. He noted that the crisis was highlighted by the public utility companies, which shift responsibility and blame for the problems on each other.
So far, the Republic's leadership has pledged 132 million rubles (€3.67 or $5.4 million) toward the replacement of the network, while admitting that any fix to the city's infrastructure problems will take long-term efforts.
For now, temperatures in the region remain frigid, with no thaw expected for several days.
 Update:
The energy crisis continues in Dagestan.  As of January 18th, 30,000 residents remain without power and heat in Makhachkala.